Welcome to National Caster Corporation
National Caster Corporation is a leader in industrial and institutional caster and wheel manufacturing. We also specialize in casters for home and office. Our sales team, design staff, and manufacturing and assembly crew are all on premises giving us the ability to serve the client with unparalleled service.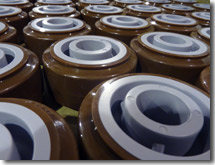 Speak to the Caster and Wheel Experts
Pick up the phone and give us a call at 888-904-9531 to speak with an expert caster and wheel sales representative (our reps are on-site, not out-sourced, no phone menus!). For email inquiries. please use info@nationalcaster.com Whether from our extensive catalog of wheels and casters or a custom-made one-of-a-kind caster, National has the experience and knowledge to manufacture industry leading products. Be assured, we will have what you are looking for no matter how unusual.

Casters and Wheels for All Applications
National Caster Corporation services all markets and industries. We have special pricing for resale, O.E.M, M.R.O and retail customers. We look forward to being of service so please give us a call at 888-904-9531 and let the experts at National Caster Corporation work with you and your company on your next project. You will find that we became the # 1 source for casters and wheels not by accident, but by dedication.
Sincerely,
The National Caster Family